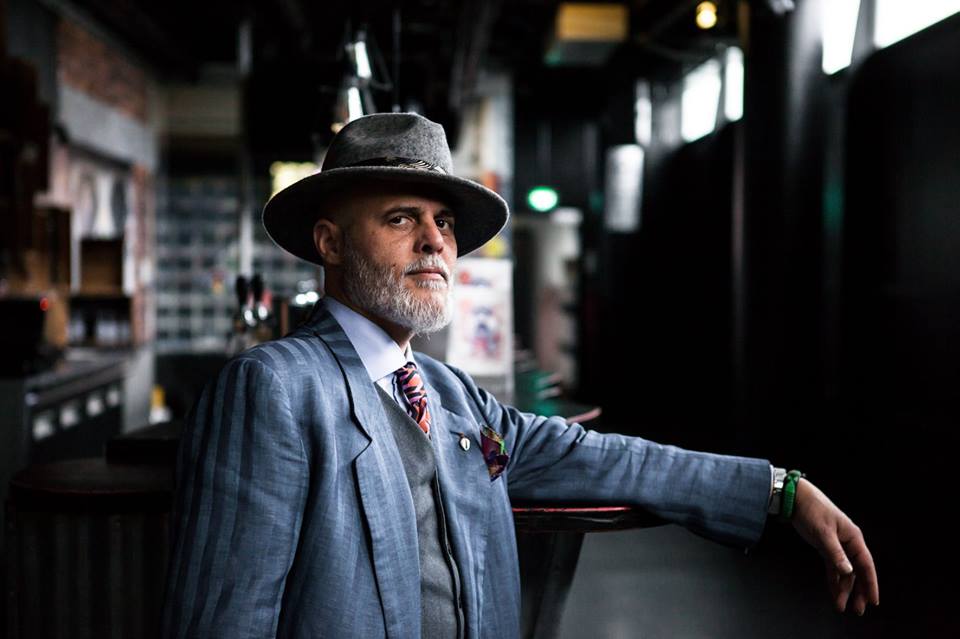 Born in Switzerland in 1970. Spent a couple of years in the States during the 70's and 80's.
Discovered Linton Kwesi Johnson and Benjamin Zepheniah around 1982.
Fell in love with dub.
Discovered the old school hip hop artists, Grandmaster Flash, Afrika Bambaataa, Run DMC around 1983.
Got busy with a pad and pen.
Made the Nazarite vow, let my locks and beard grow, became a vegetarian.
Moved to Lausanne in 1990.
Studied political science.
Co-founded a hardcore funk rap combo called Real Audio Warfare in 1991.
Co-founded Silent Majority in 1992 with jazz pianist and sampling wizard Pierre Audétat and rapper Ndagijé (aka Dynamike). Silent Majority was joined by Marcello Giuliani on bass, Christophe Calpini on drums, DJ Goo and Erik Truffaz on trumpet.
Put out 2 albums and an EP between 1993 and 1998. Played gigs in Europe and the States.
Mc'd for the Galaktic Sound Lab once a month at the legendary Blue Note club in London from 1997 to 1998.
Hooked up with Erik Truffaz to do a couple a tracks on his albums « The Dawn » in 1996 and « Bending New Corners » in 1998. Toured with Erik all over the world from 1996 to 2002.
Worked with Patrick Muller Escape, Goo, Mobile In Motion and on music projects of movie maker Siegfried.
Started programming my own beats in 1999. First gig playing my own tracks in 2001.
Playing on a more or less regular basis with Stade, Erik Truffaz and Brink Man Ship.
Produced my solo album « Rootz Teknowledgy », an album at the crossroads of A Tribe Called Quest, Basic Channel and Pharaoh Sanders.
Did guest appearances on albums of Chlorine Free, Art Bleek, Simon Spiess Trio, Josef Bilek, Markus, Guillaume Perret and Sknail.
Painting Sacred Word Totems and Printing Linocuts.
Curating neeedl.net.